IDS Pro Shot Puck Glide Pins 16 Pack

PRICE: $2.99

Lowest Price Guarantee
view large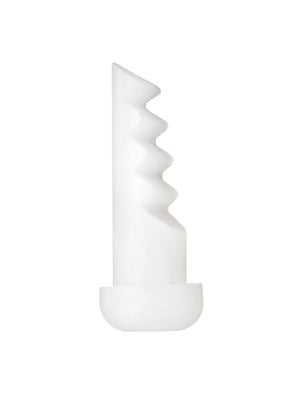 Replacement glide pins for IDS pucks. Easy to install. Package consist of 16 pins.
Replacement glide pins for IDS pucks
Package consist of 16 pins
Easy to install
Prolongs the life of the puck
Comments:These pucks are awesome. My son and I were trying multiple pucks for summertime fun in the driveway and stopped looking once we found these. I have heard that they can break in cold weather but dont know for sure since I only use them in the summer. they stay horizontal and as long as you are on a fairly smooth surface, they dont get up on edge and roll too much. The bonus is that you can replace the glide pins for half teh price of the pucks and its super easy. My sons and I have a ball with these, you cant go wrong.
From: Mike
Comments:To get the old pins out, use a drill bit small than the diameter of the pin just to damage the locking mechanism. NOT to bore out the pins. Once you drill through the pin they are easily removed.
From: Ryan
Comments:Why buy a puck when its still in good shape? Great item but now here did I find help on replacing so this is what I did. The trick is getting a small flat head (a small one.. like for a watch or small electronics). Push the Flathead between the old pin and the puck then try to pry out the pin. If its NOT working in one spot, work the screw driver around to a different spot and it will eventually give. Then remove the old pins and place new ones in. The pins "bite" each other making the pins stay in place. Finish by taking some pliers and give the pins a squeeze so the new pins lock in place
From: Adam
IDS Roller Hockey Pucks
Special Bulk Price: Buy 5 or more pucks and the price drops to $6.40 each!

The IDS Pro Shot roller hockey puck has a solid, fast feel and comes in several colors.

Great for indoor and smooth outdoor play.

Colors: 9

Replacement glide pins for IDS pucks. Easy to install. Package consist of 16 pins.