The information below is to be used as a guideline only and
DOES NOT guarantee fit. The chart is not specific to any item or brand.
Should an item have sizing guidelines provided by the manufacturer, they will be provided for you within the product description next to that item. In other words, if sizing guidelines are seen with the product description online, DO NOT reference the general guideline below.
Helmet Diagram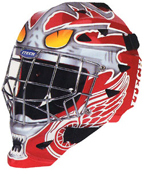 Measuring Guide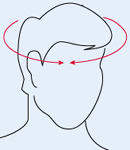 Size & Fit Guide
Measure the circumference of your head and find the corresponding size below.
It is recommended that the Goalie wear CSA and HECC certified helmets. All CSA and HECC certified helmets have a sticker indicating their approval.
When fitting a Goalie mask, adjust the mask so that the front rim fits a quarter inch above the eyebrow. For a proper fit, make sure all straps are fastened so that the chin cup fits snugly aginst the chin and the mask achieves a snug fit.
Itech Models

Hat Size

Head Circumference
(Inches)

Head Circumference
(Metric)

1200/1400/2500P JR
6 1/2 - 7 1/8
20.4-22.4
520-570mm
1200/1400/2500P SR
7 1/8 - 7 5/8
22.4-24
570-610mm
4600 Small
6 5/8 - 7 1/8
20.8-22.4
530-570mm
4600 Medium
6 7/8 - 7 3/8
21.6-23.2
550-590mm
4600 Large
7 1/8 - 7 5/8
22.4-24
570-610mm
9600
6 7/8 - 7 3/8
21.6-23.2
550-590mm
960
7 - 7 1/2
22-23.6
560-600mm
Still have questions? Please call 800-366-3070 or email
info@inlinewarehouse.com