The information below is to be used as a guideline only and
DOES NOT guarantee fit. The chart is not specific to any item or brand.
Should an item have sizing guidelines provided by the manufacturer, they will be provided for you within the product description next to that item. In other words, if sizing guidelines are seen with the product description online, DO NOT reference the general guideline below.
Goalie Blocker and Catcher Diagram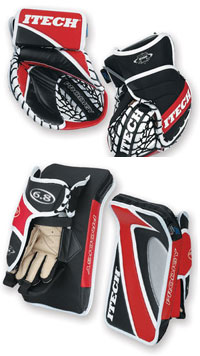 Measuring Guide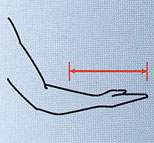 Size & Fit Guide
The palm and fingers of both catchers and blockers should fit like loose winter gloves.
Arm pads should fit under the cuffs of both the blocker and catcher (approximately 2-3 inches under) without inhibiting flexibility.
Still have questions? Please call 800-366-3070 or email
info@inlinewarehouse.com