Reebok Soakers Ice Hockey Blade Covers

MSRP: $14.00

PRICE: $10.99
view large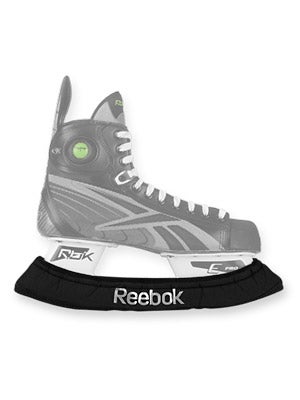 The Reebok soakers are easy slip-on skate blade covers that protect your blades from chipping. Covering your blades will prolong the life of your sharpening. Features a Nylon wear band to improve durability.
Designed to slip over your hockey steel blades
Protects skate blades from chipping and prolongs your sharpening
Absorbs excess water left on skate blades to help prevent rusting
Also protects your hockey bag from the sharp blades
Sizes:

Junior: Sizes 6 and below
Senior: Sizes 6.5 and above

Material: Terry cloth with Nylon web band along the bottom for added durability
Reebok printed graphics on both sides
No feedback at this time.
Reebok Ice Hockey Skate Accessories