Alkali RPD Magnesium Roller Hockey Chassis

MSRP: $210.00

PRICE: $159.99

Free Shipping!
view large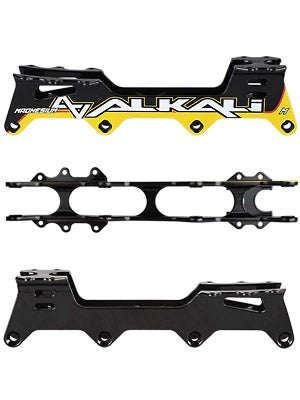 The Alkali RPD Magnesium Roller hockey Frames are one of the lightest frames available on the market. The RPD frame design is a fully extruded magnesium alloy chassis that holds (4) 80mm wheels. Since it is set up to utilize wheels of the same height, this Alkali chassis can be used by goalies as well. Another key feature is that no dremeling of the outsole is necessary because it will direct mount to all skates.
Sizing Guideline

Frame Size / Alkali Skate Size




SM / 6.5 - 8.5
MD / 9.0 - 10.0
LG / 10.5 -13.0
Alkali Fully Extruded Chassis Design:

Utilizes four 80mm wheels for excellent power transfer

Smaller wheels can be used for a goalie set up

Magnesium Alloy is extremely strong and durable

Kit is complete with:

8 – 6mm axles
8 - Long Sleeved 608 bearing Spacers
8 - Short Sleeved 688 bearing Spacers
1 - Axle toole
No feedback at this time.