Player Stick Vault Bag

MSRP: $15.00

PRICE: $11.99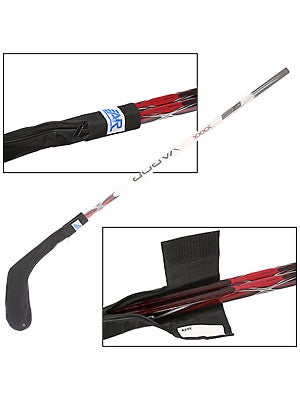 The Stick Vault makes carrying 2 sticks as easy as carrying 1. Protects blades as well as items that come in contact with the gummy black stick tape that can mark up car interiors, walls,...
600 denier nylon with a reinforced nylon web heel strip
Heavy-duty zipper with thick Velcro for secure latching
Name panel inside for personalization
Vent holes to allow moisture to escape
Makes carrying 2 sticks as easy as carrying one
Protects blades and preserves tape from off-ice damage
Prevents tape from marking up car interior
One size fits most
Sticks not included
The Stick Vault...An innovative alternative to a stick bag.
No feedback at this time.
Other Items to Consider