Bauer NK22 Nectech Neck Guard w/Bib

MSRP: $35.00

PRICE: $22.99
view large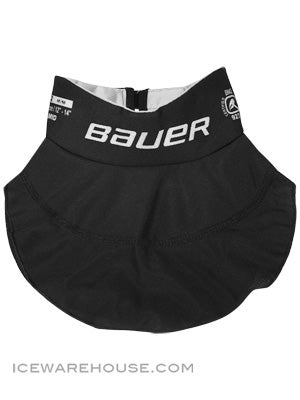 The Bauer NK22 NecTech Neck Guard with bib is the most comfortable neck guard with bib from Bauer. The woven and aramid fibers offer a thinner design giving the NK22 guard a less noticeable feel. Yet the NK22 NecTech still offers a great level of protection that is BNQ certified.
Lightweight woven aramid fibers provide cut resistant protection
Antimicrobial protection
Wicking inner liner with moisture management system
Size, shape and material provide maximum agility
Lightweight bib
Adjustable closure
Soft and comfortable materials
BNQ certified
Bauer Sizing Guidelines:
Neck Guard Size / Neck circumference
Medium / 12"-14"
Large /13.5"-15.5"
XL / 15"-17"
No feedback at this time.
Similar Items
Bauer Hockey Protective Gear Accessories