Bevo 608 Bearings Swiss Elite 16 Pack w/Spacers

MSRP: $60.00

PRICE: $39.99
view large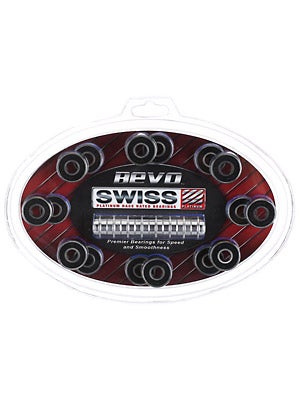 The Bevo 608 Swiss Elite bearings are manufactured to exact Swiss standards so you know you're getting a top performing bearing. The custom deep grove race channels reduce vibration and maximize speed while chrome steel races and balls increase the life of the bearing. 608 sized bearings sold in a pack of 16.
Swiss engineered to exceed performance levels of standard bearings
Custom Deep Grove Race Channel

Reduces vibration
Maximizes speed and smoothness

Designed and manufactured to meet the most rigid tolerances, resulting in ultra fast and smooth performance
608 sized bearings
Lubricated with a ligtweight synthetic grease which can withstand the heat build up, improving the life of the bearing
Races and balls are made of chrome steel - Chrome steel increases the life of the bearing
Package consist of:

16 bearings
8 short floating spacers
No feedback at this time.