Bauer NME Cat Eye (NC) Hockey Goalie Cages Sr

PRICE: $64.98

Free Shipping!

Lowest Price Guarantee
view large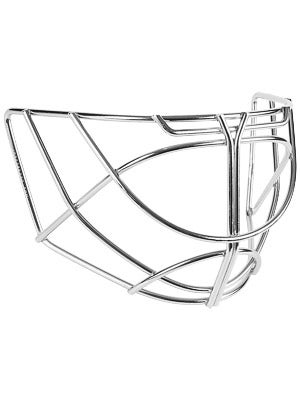 The Bauer NME Cat Eye (NC) Goalie Cage offers maximum visibility to see anything that might be thrown at you. Bauer NME (NC) cage is designed to fit the Itech NV7/9 or the Bauer NME masks. Works perfect if you are looking to convert a Bauer NME mask or Itech NV 7/9 mask into a cat eye.
Model Number: 1034206
Bauer Mask Compatibility:

Mask // Size

Itech:
Bauer:

NME3 // Sr
NME5 // Sr
NME7 // Fit 1,2,3
NME8 / / Fit 1,2,3
NME9 // Fit 1,2,3
NME10 / / Fit 1,2,3
*Products carrying a (NC) Non-Certified designation do not meet the certification requirements of CSA, CE, HECC.
Material:

Stainless steel
5mm round wire design

Mounting hardware:
Weight:

340 grams (Weighed without mounting hardware)

Certifications:
Comments: Good cage, great visibility. Comes with clips, nuts and bolts, which is nice. Best price and extremely fast shipping.
From: Jesse, St. Petersburg, FL
Comments: Great visibility, and no sign of rusting after a year+ of use.
From: Andrew, PA

Comments: Just got my order very fast got it in a week I will order from you again very satisfied
From: Kyle
Similar Items
Bauer Hockey Goalie Cages