Custom Warrior Pro Goalie Hockey Bag

PRICE: $109.97

Free Shipping!

Lowest Price Guarantee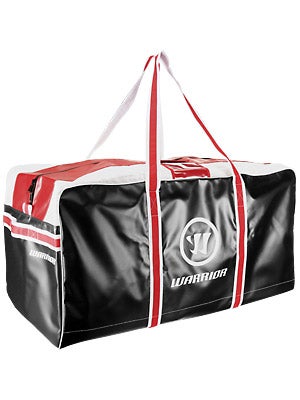 Must order a minimum of 6 bags per order (can be ANY 6 custom Warrior bags).
Unfortunately, we cannot guarantee a delivery date for Warrior Custom products. Standard production time is about 8-10 weeks. Production time is provided by the manufacturer, and not guaranteed. View the delivery schedule on the customizer for more detailed information. Tracking is not provided by the manufacturer.
Shipping Note

This will be shipped directly from the manufacturer to you
Shipping is included in the price and is only available in the contiguous US
There are no returns or exchanges on on this item
This item will receive free ground shipping.
This purchase amount doesn't count toward your dollar amount to earn free shipping on other items.
Looking for a custom goalie bag? Using Warrior's Bag Customizer you not only get to choose the colors, but also you can add cargo pockets, skate pockets, a wet pocket, an ID window, player name, player number, and even a team logo.
To get started building your Custom Warrior Goalie Bag just click on the "Custom Builder" banner below.
Custom Warrior Bag Builder
Other Items to Consider
Warrior Hockey Goalie Gear Bags