Easton Hockey Stick & Blade Glue 1" x 3"

PRICE: $1.75

Lowest Price Guarantee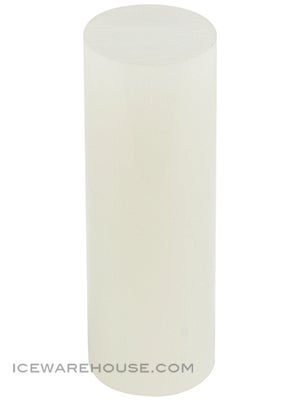 Glue for securing hockey blades in shafts or end plugs. Wide 1"x 3" size for quicker application. Heat and rub onto hockey replacement blade hosels or end plugs.
Manufactured by Easton, the #1 brand in sticks.
Works on all brands.
Comments: Finally some good glue! The size of the stick is nice. You can easily hold in your hand, melt it, and then slather it on your tenon or butt end far more easily then traditional glue sticks. The glue also seems way better at adhering your blade tenon into your stick. Thanks Easton!
From: Paul, CA

Comments: This is good to have if you change hockey blades a lot like I do. Works the better than other alternative glues because you can heat it and reuse it many times. It does not become hard and brittle or hard and permant like other glues. Good to have an extra stick on hand especially when a blade/shaft combo needs some extra glue to make a secure fit.
From: Gear Executive, Fort Collins, CO
Other Items to Consider
Easton Hockey Sticks Accessories