Hockey Shaft/Stick End Plugs Sr & Jr

MSRP: $4.00

PRICE: $2.99
view large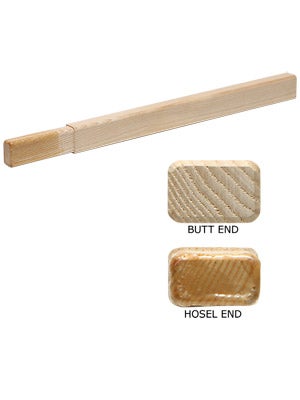 Hockey shaft or hockey stick replacement and extension end plugs. Available in senior 8" or 12" and a junior 8".
Replacement end plug
Adds length to a stick or shaft

Senior size-adds 8" or 12"
Junior size-adds 8"

Easily cut for custom length
Pre-glued-just apply heat and insert into hockey stick or shaft
Material: Ash wood
Color: Natural
Fit guidelines:


Generally fits most shafts/sticks
If looking to fit a Bauer Vapor or Supreme stick see the Rounded End Plug
No feedback at this time.