Reebok 3K Certified Cat Eye Goalie Cages

MSRP: $80.00

PRICE: $44.95
view large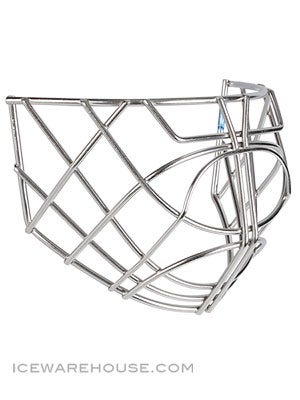 The Reebok 3K Certified Cat Eye Goalie Cage features a 5mm round wire stainless steel design that offers great protection and optimal vision. The 3K cage is certified by CSA, CE, and HECC and is compatible with all all Reebok Goal Masks.
Model Number: GFM3K
Reebok Mask Compatibility:

Mask // Size

3K // SM // MD // LG
7K // SM // MD // LG

9K // SM // MD // LG
*This product is Certified by CSA, HECC and CE
Material:

Stainless Steel
5mm round wire design

Mounting hardware:
Weight:

145 grams (Based on a Size Medium, Weighed without mounting hardware)

Certifications:

Certified by CSA, CE, HECC
No feedback at this time.