Renfrew Hockey Stick Tape - Skull & Crossbones

PRICE: $3.47

Lowest Price Guarantee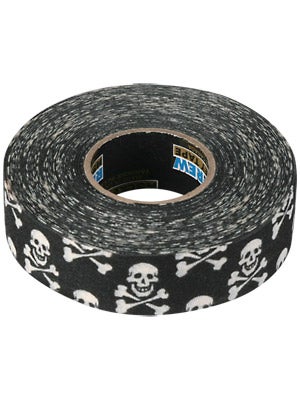 Renfrew's Skull & Crossbones Hockey Stick Tape is quality cloth tape that improves puck handling and increases the durability of your stick blade. Renfrew superior PRO-GRADE™ technology.

This thick woven cotton cloth tape has a consistent adhesive coating that creates a moisture barrier between the ice and stick, which results in better adhesion and longer lasting product.
Model Number: 152083
Measurement: 1 roll = 1" W x 27 yards L (24mm x 25m)


Cloth stick and blade tape
Renfrew's PRO GRADE™ tape - a polyester and cotton blend
Thicker cloth tape
Increase vibration absorption
Enhances puck handling
Protects your stick blade
Other Items to Consider
Renfrew Hockey Stick Tapes