Renfrew Hockey Stick Tape - White Case Pack 36ea

PRICE: $65.97

Lowest Price Guarantee
view large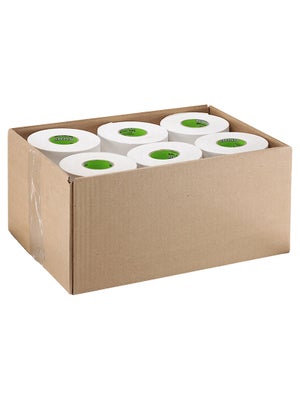 Case Pack of (36) Renfrew White Hockey Stick Tape Rolls. This PRO GRADE™ thick woven cotton cloth tape has a consistent adhesive coating that creates a moisture barrier between the ice and stick, which results in better adhesion and a longer lasting product.
Click here to buy tape rolls in quantities from 1 to 35 each.
Case and Tape Information:

Roll Size: 1 roll = 1" W x 27 yards L (24mm x 25m)
Quantity: 36 rolls each
Weight: 7.5 lbs
Pricing Note: This is a flat bulk rate price, no other discounts apply.
Other Items to Consider
Renfrew Hockey Stick Tapes