| | |
| --- | --- |
| IW Fitness InlineWarehouse.com Shirt | PRICE: $10.00 |
view large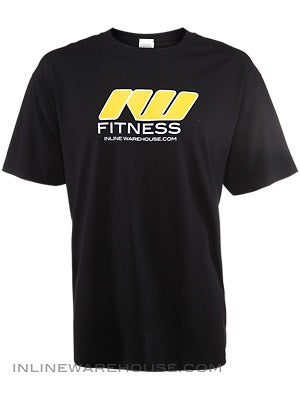 Get this IW Fitness shirt for ONLY $3 with any order over $50!

The IW Fitness Inlinewarehouse.com shirt is the perfect compliment to the great gear you just purchased from Inlinewarehouse. The shirt is made from 100% cotton and is pre-shrunk for a great fit. It features the classic IW Fitness logo on the front to show all your friends who you support when it comes to the best gear and best prices.
Note: This shirt does not qualify for an IWin membership. Quantity limited per order to within reason.
100% cotton
Screen printed front logo
Size guidelines:
Shirt size / Chest circumference
Jr Sm 6-8 / 30-34"
Jr Md 10-12 / 34-36"
Jr Lg 14-16 / 36-38"
Sr Sm/ 36-40"
Sr Md / 40-44"
Sr Lg / 44-48"
Sr XL / 48"+
No feedback at this time.