Sherwood IW Traditional 1000 ml Water Bottle

PRICE: $2.99

Lowest Price Guarantee
view large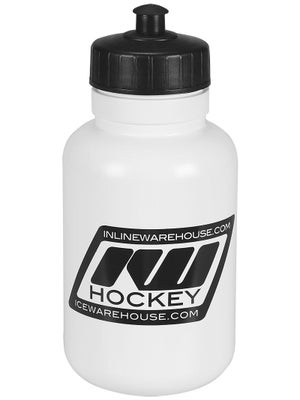 Get this IW Traditional water bottle for ONLY $1.99 with any order over $50!
High quality BPA free water bottle manufactured by Sher-Wood Hockey, Inc. (formerly In Glas Co). Traditional hockey water bottle size with pull top.
Bottle Size - 1000ml (33oz)
High quality water bottle manufactured by Sher-Wood (formerly In Glas Co) - Manufacturer of the official ice hockey puck for the NHL™
Squeezable bottle with pull top
Traditional hockey style water bottle
New, secure screw top lid
Wide opening for easy filling and adding ice
White in color
BPA Free - Sher-Wood water bottles do not contain any Bisphenol-A and they conform to the Food and Drugs Administration's regulations
Size - 1000 ml (33 oz)
Comments: 33 ounces - nice capacity. Good to have a spare in the bag, just in case.
From: Chris, Surprise, AZ
Comments: Pretty straight forward, but if you drop the bottle and it lands squirt end down it breaks through the top.
From: ??
Comments: Looks good, holds a lot, easy to find on the bench and doesn't leak in the bag. No complaints here.
From: Andrew, Rancho Cucamonga, CA
Other Items to Consider
Similar Items
Sherwood Water Bottles and Accessories