Mylec Hockey Goal Replacement Net 48" x 37"

MSRP: $18.00

PRICE: $11.99
view large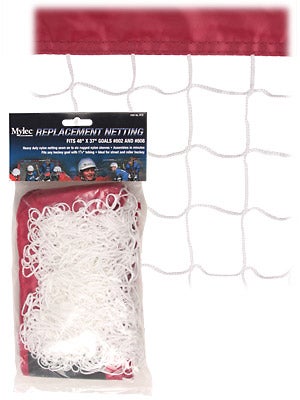 The Mylec Replacement Goal Netting 48" X 37" is a super heavy weight polyester netting sewn onto six rugged canvas sleeves with quadruple stitching for added strength. Red sleeve gives a pro style look.
Heavy duty polyester netting
Quadruple stitched to a sleeve system for easy assembly
Assembles in two minutes
Fits Mylec PVC 48" X 37" goal (Mylec models 802, and 808)
No feedback at this time.