A&R Wipe 'N Dry Ice Skate Blade Cloth

PRICE: $6.49

Lowest Price Guarantee
view large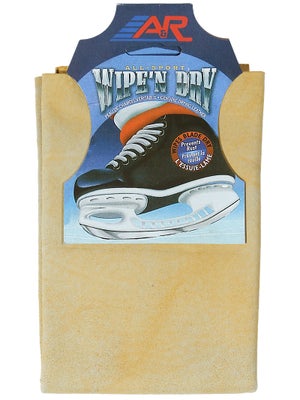 The Wipe 'N Dry is exactly that. Wipe after wipe this soft leather cloth will wipe ice skate steel dry. The cloth will help prevent rust and prolong the skate's sharpening.
Soft chamois leather cloth
Wipes your ice blades dry and leaves them silky smooth
Natural oils of the leather cloth help prevent rust on blades
Made in Canada
Size: 13" x 13"
Other Items to Consider
A&R Ice Hockey Skate Accessories