Reebok Quick Snap Goalie Mask Buckles

MSRP: $30.00

PRICE: $20.99
view large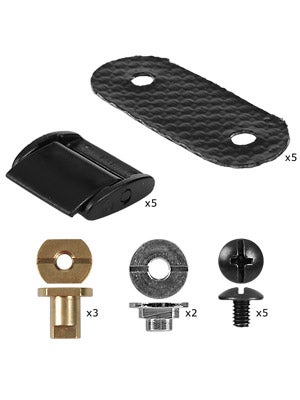 The Reebok Quick Snap Goalie Mask Buckle kit is the replacement buckle kit for all current Reebok goalie masks. If your the kind of goalie who will stand on your head for your team, you probably will need this kit.
Replacement buckles and screws for the mask backplate
Compatible with all current Reebok goalie mask models
Kit includes:

5 - Mask/screw spacers
5 - Quick Snap Buckles
5 - 1/4" screws
3 - Long posts (gold)
2 - Short posts (silver)
No feedback at this time.