Reebok 11K Hockey Neck Guard Collars

MSRP: $30.00

PRICE: $21.99
view large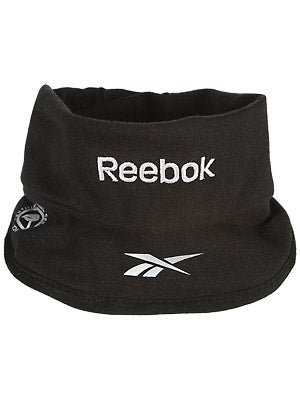 The 11k hockey neck guard is Reebok's premier neck guard. The improved thin design makes this neck guard feel like you were wearing a turtle neck shirt. The unique molded shape and vented stretch material makes this one of the most comfortable neck guards on the market while still offering pro kevlar protection against cuts.
Kevlar material helps prevent major cuts
Unique Molded Shape - Allows for maximum mobility and comfort
Stretch and Vented Materials - Reduces temperature and increase movement
Soft mesh liner - For added comfort
Stretch velcro strap - Ensures a snug fit
BNQ certified
Sizing:
Pad size / Neck Guard Circumference
Junior / 10"-14"
Senior / 13.5"-17"
No feedback at this time.