Rollerfly Plastic Replacement Balls 100-Pack

PRICE: $10.95

Lowest Price Guarantee
view large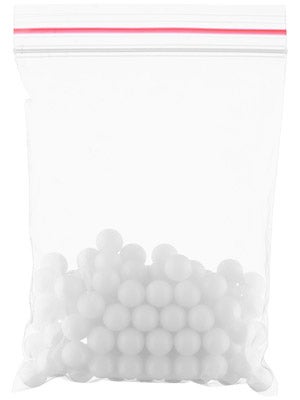 Get back to sliding with the Rollerfly Plastic Replacement Balls! Easily swap your worn out balls and replace them with shiny new ones to maximize the sliding ability on your Rollerfly slide plates.
*Note* Requires 300 balls (3 packs) to fully replace the slide plates on both leg pads.
Other Items to Consider
Rollerfly

Rollerfly Hockey Goalie Slide Plates Sr

Experience the evolution of the goaltending position! Are you a roller hockey goalie tired of getting beat because you can't slide? If so, then the Rollerfly Slide Plates are designed just for you!

Colors: 3


Rollerfly Metal Replacement Balls 270-Pack

The Rollerfly Metal Replacement Balls allow goaltenders to play outdoors on harder surfaces without fear of the plastic balls breaking down. The metal balls are only intended to be used on hard surfaces such as concrete, and will damage softer surfaces like sport court and wood.