Renfrew Stretch Grip Hockey Stick Tape

MSRP: $4.00

PRICE: $2.39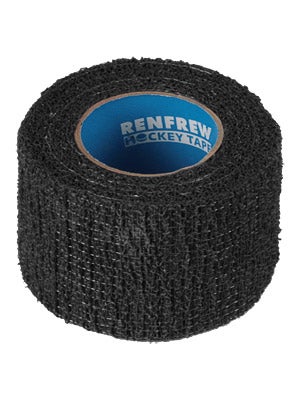 Renfrew Stretch Grip tape is indispensable for creating custom grips on hockey sticks. This flexible tape sticks to itself, is easily torn by hand, and provides the exact grip and shape a player desires.
1 roll = 1 1/2 in x 6 yards
Woven pattern of tape provides cushion and tackiness
Sticks to itself without adhesive
May be used by itself or as an overwrap
Leaves no adhesive residue upon removal
Extremely conformable
Get a grip on your game with Renfrew's Stretch Grip tape!
Renfrew Hockey Stick Tapes