SISU 1.6 Adult Mouthguards

MSRP: $27.00

PRICE: $24.00
view large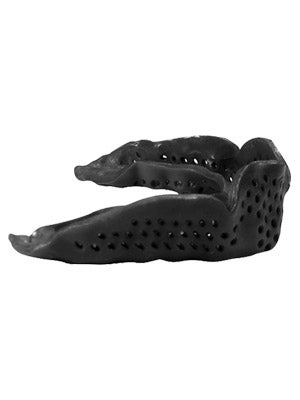 SISU 1.6 Adult Mouthguards are only 1.6mm thick. As a result of its drastically reduced bulk, SISU mouthguards are extremely comfortable - allowing you to talk, drink and breathe as if nothing was there!
The perforation helps strengthen the mouthguard by allowing it to disperse impact better as well as increasing fit and breathing ability. What's really unique about SISU Mouthguards is that they come packaged completely flat, allowing you to get a perfectly customized fit after molding. It's the perfect mouth guard for high impact sports, team sports and high performance sports where you need to be able to be at your very best, all the time.
Fit Snugly to Your Teeth

Easy to Breathe
Easy to Talk
Easy to Drink
30-50% lower transfer of impact forces to the teeth
90-140% better absorption of impact forces
8 times higher tensile strength (toughness)
30 times less deformation of the material upon impact
No feedback at this time.