TackiMac Command Goalie Stick Grips

MSRP: $7.00

PRICE: $4.49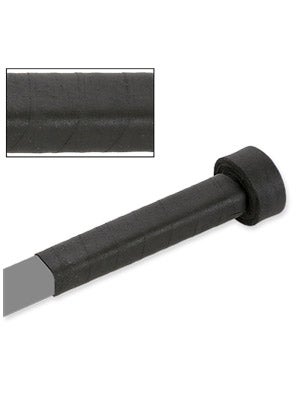 Tacki Mac's Goalie grip offers a tape like texture and a built up butt end. Tacki Mac grips improve grip and durability.
Combine the Tacki Mac grip with the Tacki Mac's Attack pads™ for your total game control!
Wrapped big butt textured goalie grip - The texture pattern is like real tape with a built up butt end. Butt end is built up about 1/2".
Length: 7" (including 3/4" butt end)
Neutrally wrapped for left and right handed goalies
The wetter it gets, the tighter it holds
Consistent feel from grip to grip
Won't crack or dry out
Saves money on tape
Prolongs the life of glove palms
Quick and easy to apply:

Slips over the end of the stick with a little water and soap
Double sided adhesive tape holds it in place
Complete instructions included in package

Fits senior, intermediate and junior sticks and shafts
No feedback at this time.