Tour Hockey Bearing Spacers

PRICE: $1.09

Lowest Price Guarantee
view large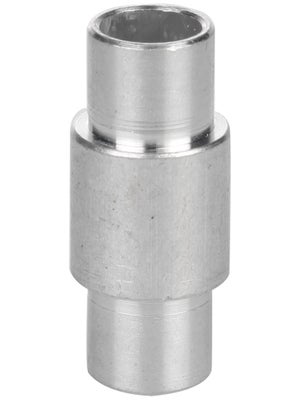 Replacement Tour bearing spacers. Bearing spacers precisely aligns bearings, wheel and axle to improve glide speed and free spin. Available in 2 sizes, Micro 688 spacer is for micro 688 bearings with 8mm axles and Standard 608 for standard 608 bearings and 6mm axles.
Spacer Deminsions:
Micro 688 - Tour part #727 - Long floating bearing spacer for micro 688 bearings and 8mm axles. The sleeve measures 9/16" in length.
Standard 608 - Tour part #715 - Sleeved bearing spacer for standard 608 bearings and 6mm axles. The sleeve portion on the "long" sleeved bearing spacer measures 5/16" in length on each side of the thicker middle section.
Benefits of Aluminum bearing spacers:
Precisely Aligns Bearing, Wheel & Axle to Improve Glide Speed & Free Spin
Aluminum Dissipates Heat & Maintains Shape Better Than Plastic
Minimizes Noise By Isolating Hub & Bearings From Axle
Sold individually.
Other Items to Consider
Tour Roller Hockey Axles and Spacers