Vaughn 9500 Cert Cat Eye Hockey Goalie Cages Sr

MSRP: $125.00

PRICE: $84.99

Free Shipping!
view large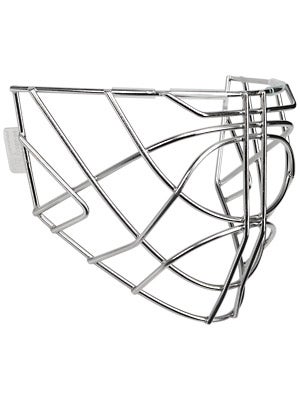 The Vaughn 9500 Certified Cat Eye Hockey Goalie Cage provides the look of a Pro cat eye cage without losing the CSA, HECC, and CE certification. The 9500 replacement goalie cage is constructed from 5mm round stainless steel wire that resists rust adding to the overall durability and protection.
Model Number: VCC9500CT
Vaughn Mask Compatibility:

Mask // Size

Vaughn 7700 // SR
Vaughn 9500 // SR
*This product is Certified by CSA, HECC and CE
Materials:

Stainless Steel
5mm round wire design

Mounting hardware:

Mounting clips and screws sold separately

Weight:

118 grams (Weighed without mounting hardware)

Certifications:

Certified by CSA, HECC, and CE
No feedback at this time.
Similar Items