Vaughn Goalie Garter Belt Int/Jr

PRICE: $18.99

Lowest Price Guarantee
view large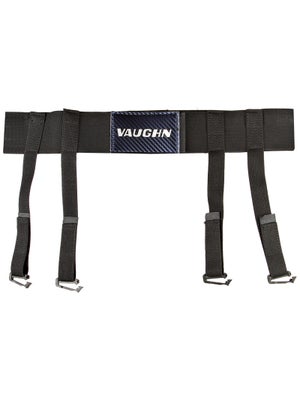 The Vaughn Garter Belt provides the perfect solution for holding your goalie knee and thigh guards in place. The garter belt features a wide 2.5" elastic waste band and four adjustable 1" elastic straps with slick clips for simple knee/thigh guard attachment.
Model Number: GB7990I
Vaughn Sizing Guidelines:

Size // Waist Measurement
*Fitting Guide: Recommendations are based on average-sized consumers and should be used as a guide only.
Other Items to Consider
Similar Items
Vaughn Hockey Goalie Knee Protectors Senior & Int