Orange Practice Weighted Sport Cone

MSRP: $10.00

PRICE: $7.99
view large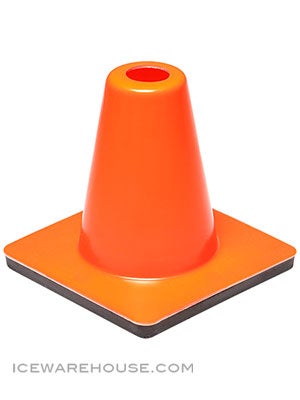 The Orange Practice Weighted Sport Cone is perfect for use in drills during practice. At the height of 6", the cone is the perfect height so it won't get in the way of players and is weighted to make sure it stays in place in case contact happens. The orange color is highly visible and the cones are stackable and extremely portable.
Sold individually.
Height: 6"
Color: Orange
Weight: approx. 0.85 lbs
Sold individually.
No feedback at this time.
Similar Items